hey all,
Wanna inform everyone on the demons and dragons.
First the black demons at bandit camp and black dragons under lava maze a removed.
They have been re-added into the caged area in the wild where the red dragon are located(29 wild).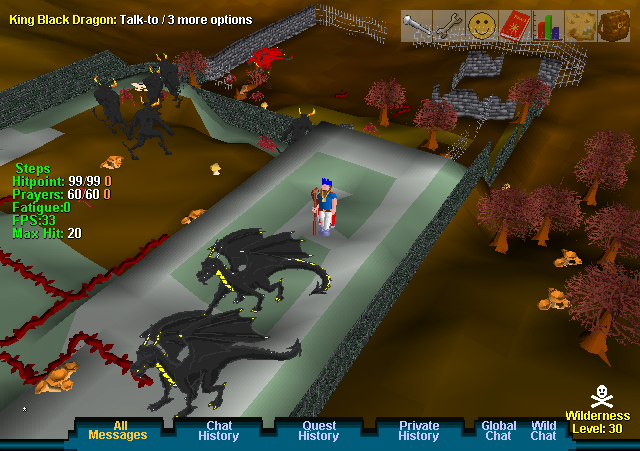 Easter Eggs -  be sure to use up your colored eggs over the next week as the Mr.Easter Bunny will be taking off.
After this there will be a new Guy in town called Dimintheis that will run the next Event. Up for grabs will be multiple colored Halloween Masks, Pumpkins, possible Scythe! There Should be a powerful sorcery Boss and other tasks to do throughout this event, so Take the time to train up a character! Mage, Range, and Melee will come in handy.
all the Best